Wednesday update:
Both the GFS and Euro are again trying to get a weak system into the area early next week, with perhaps a bit stronger of a storm right before Halloween.  Still way too early to know any details and models have been backing off trends of pattern changes lately.  So for now we will watch, wait, and hope.  WSF
Previous:
Tuesday AM update:
For the most part, we look to see mostly benign weather for the next week.  Models still trying their best to bring something into the area at the end of the month, but I have a bad feeling that even this may disappear in the coming days.  Pray for snow!  WSF
Previous:
Summary:
Showers will continue today (Monday) with snow levels falling down to near 8,000 feet.  We will gradually clear out and warm up through the week.  Next chance for snow probably won't be until last few days of October at the earliest.
Details:
Our storm system has brought plenty of moisture to the area as expected.  Overnight, snow levels started to fall and sure enough, there is a coat of white in the mountains:
Also snowing in the Uintas on Bald Mountain Pass: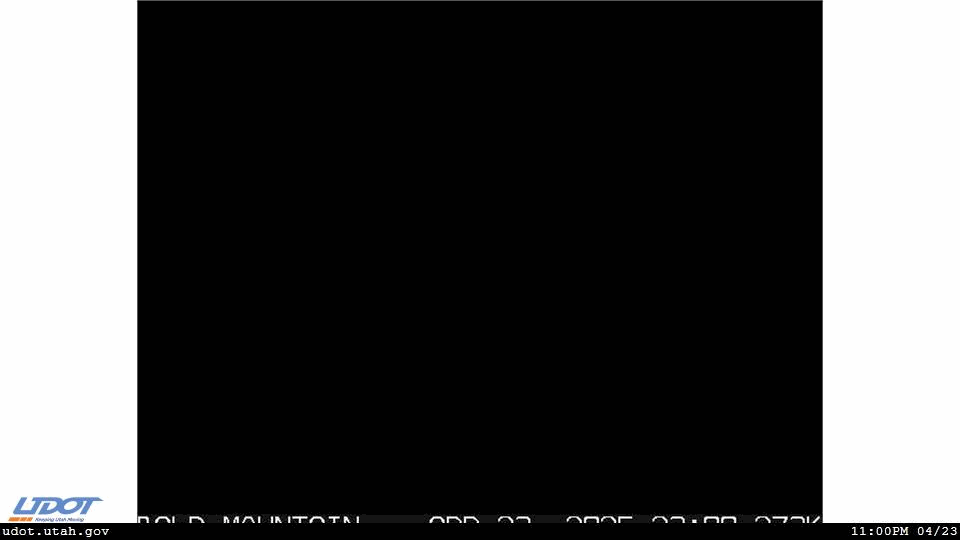 We will see continued showers today and clearing beginning tomorrow.  This system will spin to our southeast for the next few days and there's a chance wrap around moisture could keep a showers a possibility for much of the next few days, especially in southern and eastern Utah.
In general, a clearing an warming trend will continue after today through the upcoming weekend.
Long Range:
Continued frustration.  3 days ago, on Friday's 12z runs, it looked like an active and potentially snowy pattern was going to develop.  Models then quickly backtracked on that idea.  The trough developing in the eastern Pacific is going to be much less progressive than initially indicated.  That means storms will have a much more difficult time pushing inland.  As of right now, both the GFS and Euro show storms finally making it to Utah for the last few days of October.  But for all we know, models could abandon this idea too.  It's a slow start for us, but it's only October and I warned that El Nino autumns are often warm and dry.  Better to be warm and dry now than in January and February, right?  When something exciting does come along and gets within a confidence range, I will let you know.  Until then, bike, hike, do some lunges, burn some skis, grow a beard, stop showering, do snow dances…. whatever rituals tickle your fancy to ensure a good winter.  Do the opposite of whatever you did last year!  😉
WSF