Sunday PM update:
We had another excellent day on the hill today with off and on snow showers, cold temperatures, and plenty of powder.  We've cleared out in Northern Utah for the most part as of 6 PM.  Tonight we'll have another shortwave of energy approach Utah and clip the northern portion of the state tomorrow.  This shouldn't do more than scattered snow showers in the valleys and periods of mostly light snow in the mountains.  Best guess right now is 1-4″ for the Wasatch.
Tuesday and Wednesday will offer a break before another cutoff trough drops down the west coast before ejecting inland.  GFS takes almost all the snowfall south of the Wasatch over S. Utah and N. Arizona… but the EC supports at least some snow for the Wasatch on Thursday/Friday.  Full update tomorrow . . .
WSF
Sunday am update:
Internet is down so I'm updating via mobile. Light snow showers and a lake effect band over western salt lake county currently occuring. Expect off and on snow showers today with another couple inches possible. Full update later when I get back from the hill and hopefully have internet access.
Saturday PM update:
Wow! What a day! This one surprised us but if you remember back from our 11 PM update on Wednesday, we mentioned that this was a possibility with this type of system:
Expect snow showers off and on in the high elevations, with snow down to valley floors by Saturday. None of these systems through the middle of next week look particularly strong but sometimes they can surprise us.
Well, this one definitely succeeded in surprising us. A decent precip band developed this morning and we saw good lift all day that kept snow falling nonstop. I skied in LCC today and there was at least 5″ at the base when I left at 2:45 with up to 10″ at the top. Overall a great day! The snow band started to dwindle this afternoon but is now picking back up again. We expect this to last through the evening before it dissipates again. Another reinforcing shot of moisture and cold air will move in after midnight tonight and could regenerate snowfall in the Wasatch tomorrow morning. We don't expect much more than a few inches from this reinforcing wave, but who knows, maybe it will surprise us again. Total accumulations should range from 8-16″ in the Cottonwoods with 6-12″ in PC and 3-8″ elsewhere that haven't seen the benefits of this snow band.
Monday another weak wave will move through with clouds, more cold air and maybe a couple inches of snow. It's now looking like the mid-week system will be a cutoff low that will meander through Utah on Thursday or Friday but snow amounts are still in question. More storms mid-month and beyond looking likely. We'll keep you posted.
Enjoy the POW! Happy shredding . . . WSF
Saturday AM update:
Not too much new today… Snow has already started falling lightly in many mountain areas. Should be off and on but picking up throughout the day with the best chance for accumulations occurring later tonight. Just a few inches in the Wasatch with up to 6″ in areas favored by a northwest flow like the Cottonwoods. Just not enough moisture to work with for it to be anything major.
Another even weaker system on Monday night will freshen things up with another 1-4″… Wednesday's system is looking stronger but is now progged by all major models to drop down the West coast and move inland tracking over southern Utah. So the Wasatch will likely only see another round of light accumulations.
The whole while it will be cold with modest warming between waves. This will allow for good snow-making so resorts that need to supplement their bases can do so.
The next week will be nice in that we'll see frequent systems but disappointing as they are all weak. As a forecaster, it's Week 2 that's looking especially promising starting around mid-month (next weekend). It's still far off, but there's been a lot of model consistency for cold, stronger storms to start moving into the Pacific Northwest and dropping into the Great Basin. Stick with us over the next week, enjoy these little storms, and we'll keep you posted on the status of the big boys. Keep the good vibes going… I don't think I could take another backtracking of the models.
WSF
Friday, 12:30 update:
12z runs of NAM, GFS, and EC now are all in and they backed off a bit on QPF . . . We think 3-6″ is more likely in the Wasatch tomorrow with areas favored by north-northwest flow could see a bit more. Not a big storm but a step in the right direction… all models continue to show the retrogression of the ridge with bigger storms possible toward mid-month…. CPC catching on to this idea with Utah now expected to see above normal precip in the 6-10 day window (December 13-17). And it will continue to be cold so snow levels will no longer be an issue! Check it out below: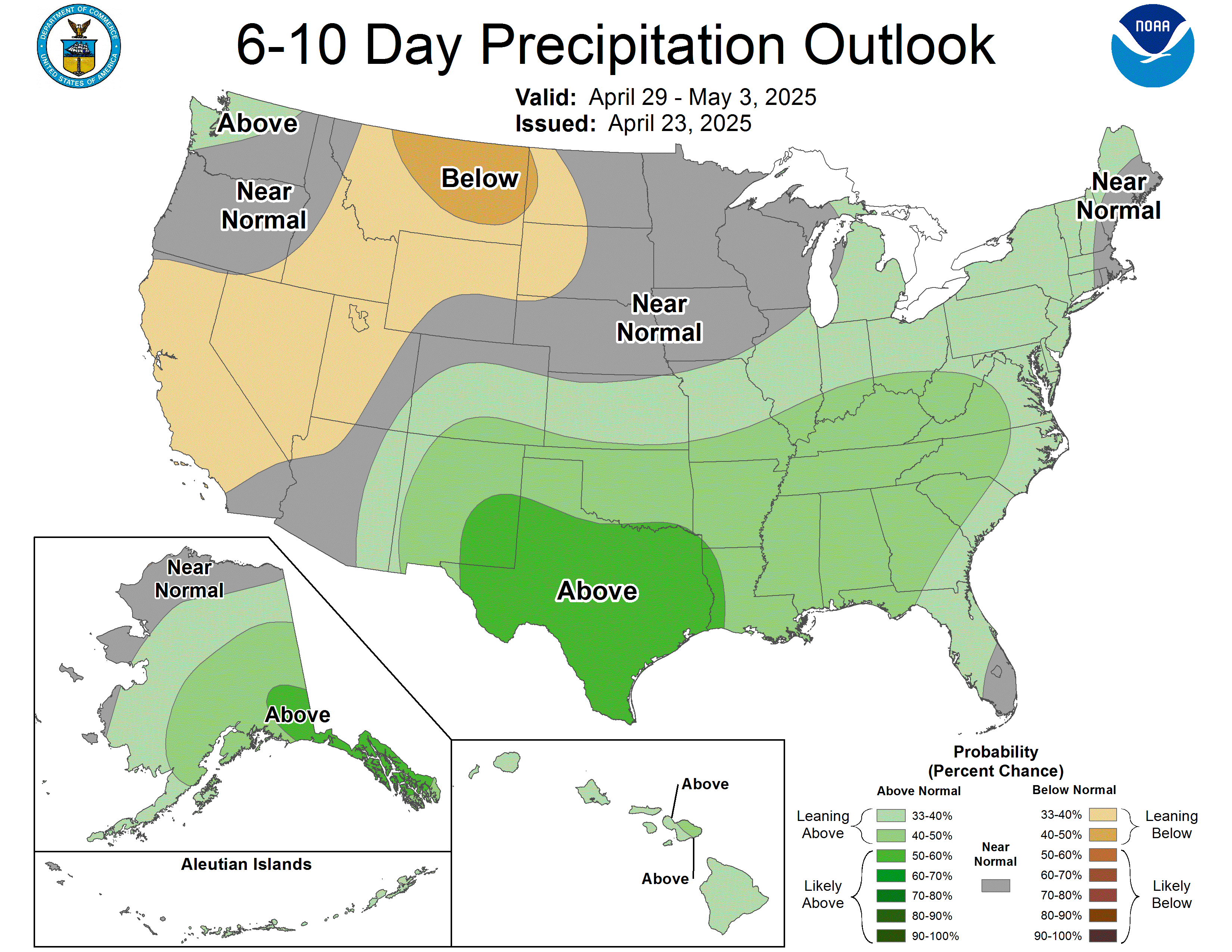 Friday update:
Today will be mostly sunny, warm and pleasant before big changes arrive tomorrow. The amplifying Eastern Pacific ridge is going to start sending plenty of cold air down it's back side into Utah starting tomorrow. The first front moving through tomorrow will start out cool and turn cold by the end of the day. Snow should accompany this front and pick up during the afternoon. Moisture isn't exactly abounding with this system but with such cold air, even modest amounts of precip should add up. Unlike the last couple weeks which have averaged about 5:1 ratios of snow to liquid, this will approach 20:1 ratios. Model forecasted QPF is about .25″ to .5″ throughout the Wasatch so 5-10″ in the high elevations is certainly possible. Valleys will see all snow as well from this system and a couple inches could accumulate on roadways and hamper travel tomorrow evening. A lake effect band is also possible on Saturday night/early Sunday but the surface winds would place that over Tooele Valley and the Oquirrh Mountains, and not aimed at any ski areas.
Sunday we will clear out and we may have an excellent powder day on our hands. Blower powder, the way we like it in Utah! Monday, another system will approach for the evening hours but this one is even weaker and farther east so probably only a few inches. Just enough to freshen it up again for a good Tuesday? Wednesday we see another trough approach the area, this one has been fairly consistent in looking a bit stronger again so it could put down amounts closer to tomorrow's system. Still 5+ days away, and in a pattern like this, 5 days is not comfortable forecasting. After that the models want to keep the cool northwest flow going with frequent systems. Retrogression and flattening of the Pacific ridge will allow more over-water trajectory for the systems and therefore makes them more moist. Hopefully this verifies as the models have been suggesting for about a week now, as it would mean frequent, and possibly heavy snowfall leading up to Christmas. The title "dropping down the backside" refers to systems diving down the eastern side of the ridge, but who knows, after these systems are done there may be enough snow for you to drop down the backside of your favorite resort!
We'll keep you informed…Overall things are looking great!
WSF
Previous…
The much talked about and much maligned Eastern Pacific ridge will start building over the next couple days. Initially, it will be building closer to the coast which will force most of the moisture to "drop down the backside" into the Northern Rockies… mostly east of Utah. We will see the first big push of cold air on Saturday along with a chance for snow. These systems are difficult to predict amounts but our guess is something light, 3-6″ maybe slightly more if we can get lucky. The snow levels will drop to the valley floors where some snow showers are expected. We will start to clear out but remain cool on Sunday and Monday before another system tries to drop into the area. This system is even weaker and farther east than Saturday's system, so unless we see a change in the models, it will likely only bring a reinforcing shot of cold air and a chance for very light snow.
Beyond Tuesday things become a little bit harder to predict but there are some encouraging signs of retrogression of the ridge. 00z EC wanted to drop a stronger, deeper trough into the area as early as Thursday whereas the GFS did the same thing, but held off until Friday/Saturday of next week. Fantasyland charts (way off in the distance) want to continue the retrogression of the ridge and continue a frequent, possibly stronger, storm pattern as we move through mid-month. Lately, these potential pattern changes haven't been panning out for us, so I don't want to get anybody's hopes up too high, but it's worth noting. Both models have been fairly consistent with this possible mid-month change to snowier weather. Let's see how it evolves . . .
WSF
P.S. I know PC and PowderMountain/Snowbasin are pretty desperate for snow, but the Cottonwoods are still riding the base of early November's 50-incher. So conditions are decent right now with frequent light snow freshening up the surface over the last week! Don't despair, last year at this time was a lot worse!