Quick update (Monday PM):  GFS has been fairly consistent in keeping a ridge over us next week whereas the Euro has been showing a moist jet stream sagging south into our area around the 18th… Interesting to see which one will turn out to be correct.  CPC has given us above average precip forecast in their 8-14 day outlook for the first time since about November… I guess they like the Euro better. Check it out.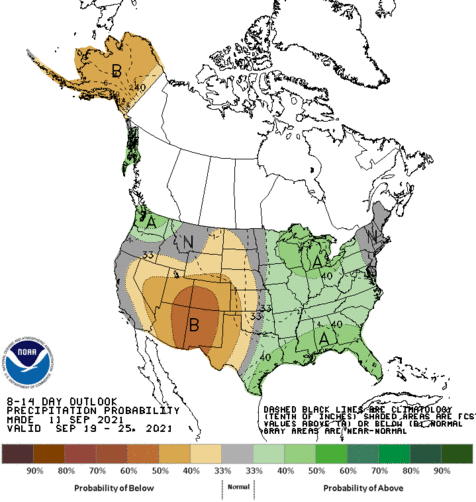 Previous Update:
Models continue to flip flop on potential pattern change around 19-22 of January.  Currently we have no confidence in any particular model.  The good news is PNA and AO are both heading towards negative territory. This is significantly more conducive to snow in the west than the +PNA and +AO we've seen since November.  We are probably going to have to wait until at least the end of the work week before we get a solid hold on whether it will take place or not.  Patience. Think snow . . .
Previous discussion:
The storm that rolled through last night and today has been a pleasant surprise.  Limited moisture but better orographics and slower movement than some previous systems allowed for 6+ inches of snow to fall in the Cottonwoods.  After clearing up this afternoon, I expect us to ridge up for Sunday-Tuesday.  A weak, splitting system will move through Tuesday night but do little in the way of snow.  A few showers and maybe an inch or two is the best we can hope for right now.  Ridge will rebuild through the weekend of Jan 14-15.
After that, models have the advertised pattern change really starting to take effect as systems approach the west coast by the 17th.  Currently, I'm think our first chance for decent snow will be about the 19th of January with a series of systems moving onto the coast and intermountain west.  This is all still a long way out so details can change and we all know that there is no guarantee of any snow at all outside the 5-7 day time frame.  We should know better by later this week what we can expect.
Still the best the forecast has looked for some time.
Stay tuned …
WSF