10-day Snow Forecast:
Friday/Saturday, November 18-19
Above 6K feet, moderate to heavy accumulations possible
Bench locations, moderate accumulations possible
Valley floor, light to moderate accumulations possible
Discussion:
Sad day for WSF with the passing of Jamie Pierre yesterday by way of avalanche at Snowbird.  A tragic reminder that sometimes even early season conditions can be dangerous.  Jamie did incredible things for the sport of skiing and will be missed dearly, immortalized by his 255 ft cliff drop in the TGR film Anomaly.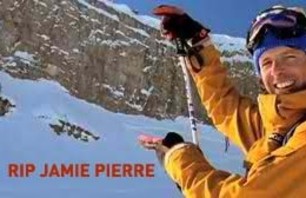 Moving on….
Just like last week, the work week will be relatively uneventful, weak waves will pass just to our north with a slight chance for showers on Tuesday and Wednesday with little to no snow accumulation expected.  Temps will warm ever so slightly but will remain cool under northwest flow. Heights will rise Thursday in response to an approaching trough.
Advertised pattern change will arrive as we enter next weekend… earlier runs of the GFS dropped a system down from BC right on top of us… similar to Saturday's system but possibly a little stronger.  The EC runs have shown the Low dropping down just off the west coast instead, will more over-water trajectory and therefore more moisture, however this would not be a direct hit for us in Utah and the Sierra Nevada's would get the brunt of the storm.  Sunday, 12z of the GFS is coming more in line with EC's over-water scenario.  Only time will tell if the models stick with this solution… my guess is they'll end up somewhere in between.  No matter how you look at it, the area will be colder next weekend with more snow.  The question again is how much, and we'll have to wait until we get closer to the event before we know for sure.  There will likely be a couple more chances for snow during Thanksgiving week, but it's still too far away for any concrete details whatsoever.
Alta and Snowbird will be opening their lifts this week.  Support local ski shops like Ski-N-See when you're stocking up on supplies!
Happy Shredding!
…The Powder Hounds…